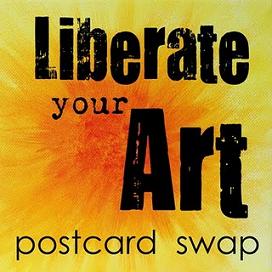 Kat, over at The Kay Eye View, is having a postcard swap.
It's open to artists of any medium. All you have to do is send in 5 printed postcards that feature your artwork, and you'll get 5 postcards in return.
Details are on her site:
http://www.kateyeview.com/p/liberate-your-art-postcard-swap.html
It sounds like fun, plus you get to put your artwork in front of new people and get to see some new art in return.
Win, win, and win.
I've already signed up. Hope you'll join us!