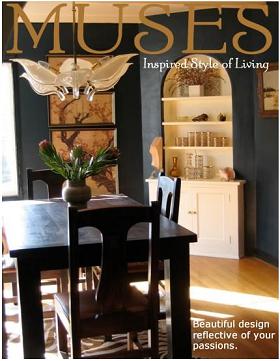 Muses Magazine (
http://www.musesmag.com/
) delighted me recently by doing a feature on me and my artwork in their April 18 issue.
Read all about it here:
http://musesmagazine.com/april18_lifeneedsart.html
and
http://musesmagazine.com/april18_finenine3.html
Muses is a really gorgeous magazine showcasing art and design to provide inspiration for your lifestyle. It's such a treat to browse each issue.
Unfortunately, I missed this particular issue as it was published while I was on vacation. Thank goodness they post back issues on their web site!
My thanks to them, and best wishes for continued success.