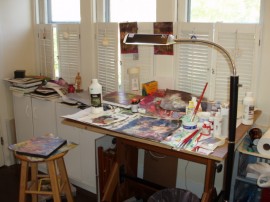 October 30. Is it really the end of October already?! Unbelievable.
The end of October means that it's about time to flip the calendar to November. (Now, that's profound, isn't it?)
November is Art Every Day Month, led by Leah Piken Kolidas over at
Creative Every Day
.
Have you done Art Every Day Month in the past? Are you doing it this year? Leave a comment with a link to your blog so I can follow along.
Join the conversation over here:
http://www.lifeneedsart.com/blog/art-every-day-month-2011/