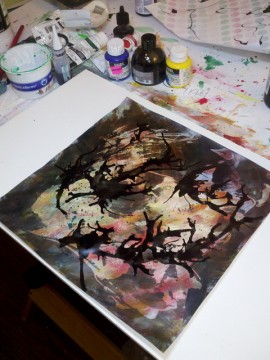 So again, I get home after 9 tonight, and have just a short time to get in the studio and work.
Time well spent, though. I managed to finish something that I'd been hoping to get to, and I'm happy with it.
The photo doesn't do it justice. No sooner had I grabbed the camera than the "battery empty" message flashed across the screen and the camera shut itself off.
Phooey.
So what next?