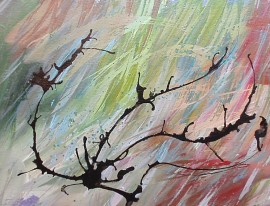 Ah, much better. Got home while it was still daylight and had time to work in my studio.
The first painting is on paper, 7×9 inches.
The second is on canvas, 8×10 inches.
I'd started both of these last weekend, so I just finished them up tonight.
Even with the good camera, the colors on the second are odd. I'll take better photos over the weekend in daylight.
The first is...